LEARN MORE ABOUT BEARDMORE CHEVROLET IN BELLEVUE
MORE AND MORE, IT'S BEARDMORE. A MISSION LIVED FOR NEARLY A CENTURY.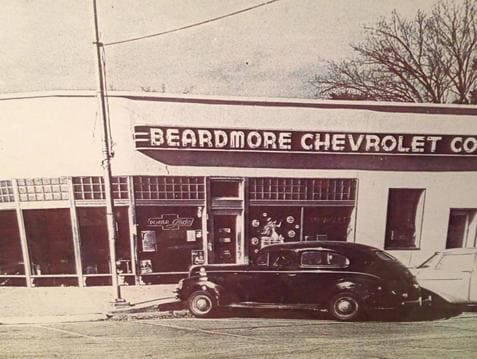 Beardmore Chevrolet & Subaru - family-owned for 100 years!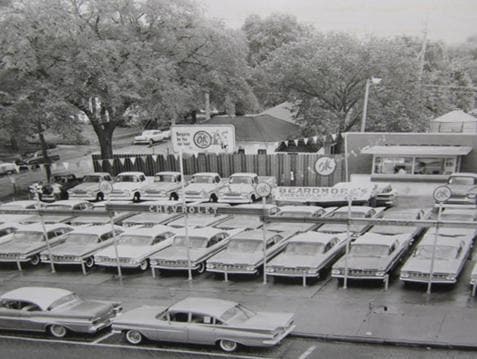 Beardmore has been committed to offering more for nearly 100 years.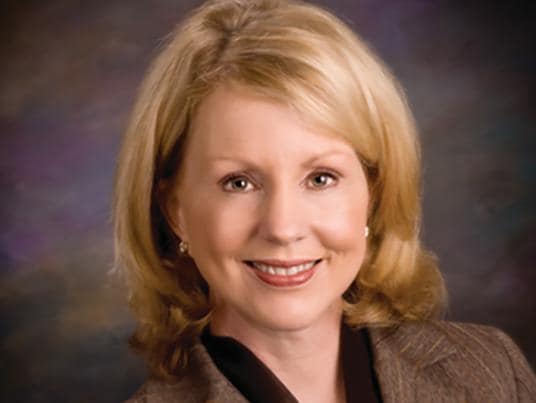 Carey Beardmore Hamilton is the fourth generation of the Beardmore family to operate several Nebraska dealerships.
CAREY BEARDMORE HAMILTON
Thank you for your interest in learning more about Beardmore Chevrolet. Our family has been committed to offering our customers more for nearly 100 years. My father, Maurice (Moe) Beardmore, a World War II Veteran and third-generation car dealer, began his automotive career in 1948 in Mankato, Kansas. He eventually operated other dealerships in Oxford, Beatrice, Papillion and Bellevue.
During his long career in this business, Moe was committed to supporting the communities in which he operated. He was active in many organizations including each town's Chamber of Commerce and Rotary Clubs. Moe served as chairman of the Nebraska New Car and Truck Dealers Association, the SAC Museum Board of Directors and on the Bellevue College (now University) Board of Trustees. In 1987, my father received TIME magazine's Quality Dealer Award and in 2016, he was posthumously entered into the Nebraska Business Hall of Fame. The Nebraska Business Hall of Fame recognizes the state's most accomplished business leaders and their contributions to our free enterprise system.
A STRONG CONNECTION TO BELLEVUE UNIVERSITY
My father's long-time support of Bellevue University began in 1978. He served on the Board of Directors from 1988 until his death in 1992 and was a strong advocate for the University in the community. The University's Maurice Y. and Patricia Beardmore Scholarship, named in honor of my parents, is awarded each year to a student pursuing a business-related bachelor's degree. My parents were extremely compassionate people who would rise to the occasion when the need arose. They wanted to help give people a chance to succeed. This scholarship continues their legacy, and I appreciate the University's support in doing that. My Dad saw the important work Bellevue University was doing to make it possible for deployed military personnel to continue their education and assist adult students in realizing their dreams of a college education, knowing the impact it would have on their families. He always made it clear that you give back to the community that supports you. I admire his strong commitment and try to emulate it today by also serving on the Bellevue University Board since 1997. 
My father was a great man with a mission to serve others. My mother was a great supporter and role model as well. I am honored to have the opportunity to extend their legacy of quality, customer service and community commitment
| | |
| --- | --- |
|    | MAURICE BEARDMORE |
|    | MAURICE AND PATRICIA BEARDMORE |
BRIAN AND CAREY BEARDMORE HAMILTON CARRY ON FOURTH GENERATION OF BEARDMORE CAR DEALERSHIP
Carey Beardmore Hamilton is the fourth generation of the Beardmore family to operate several Nebraska dealerships which she does with her husband, Brian Hamilton. This includes Beardmore Subaru and Beardmore Chevrolet in Bellevue and the only full line GM dealer in Kearney, Nebraska as well the Chrysler Dodge Jeep Ram dealerships there.
 Brian currently represents Nebraska's franchised new-car dealers on the board of directors of the National Automobile Dealers Association.
Carey is active on the Bellevue University Board of Directors, The University of Nebraska Foundation, the Nebraska Cultural Endowment and is the chair for the University of Nebraska's Women Investing in Nebraska organization.
The Hamiltons take a great deal of pride in serving the community. Beardmore Chevrolet is an active supporter of the City of Bellevue, Nebraska, the Bellevue, Nebraska Chamber of Commerce, Offutt Air Force Base, the Bellevue Housing Authority, Youth Sports, Omaha Performing Arts, the Kaneko Arts Center in Omaha, the University of Nebraska and more.
THE STATE'S FIRST AND ONLY GREEN AWARD 
In 2017, Beardmore Chevrolet was the first and only Nebraska Chevrolet dealer to receive the GM Green Dealer Award in recognition of the dealership's success in implementing sustainability actions.
Beardmore Chevrolet installed LED lighting powered by solar panels, uses low-water toilets and sinks and recycles motor oil to heat the building, among other sustainability efforts.
More than 400 dealers are enrolled in the GM Green Dealer program, which means they strive to meet certification requirements. To date just 83 dealers nationwide have received GM Green Dealer Certification. Beardmore Chevrolet is the only one in Nebraska.
"Beardmore Chevrolet is committed to making our community a healthy, happy and sustainable place to live," said owner Carey Beardmore Hamilton. "Being the first GM dealer in Nebraska to earn GM Green Dealer Certification means a lot to the legacy of our business, and to our employees who give their all to make this a great place to work and purchase and service vehicles."
BEARDMORE EVENT CENTER
In 2016, Carey and Brian Hamilton provided the long-term lead gift commitment to fund the development of a new event center on 3750 Raynor Parkway in Bellevue which included naming rights. The Beardmore Conference Center is the largest in eastern Sarpy County at 18,000 square feet. It can hold up to 745 guests for a single event or smaller events simultaneously. The Center is attached to Courtyard by Marriott's 122-room hotel. 
| | |
| --- | --- |
|    | CAREY AND BRIAN HAMILTON |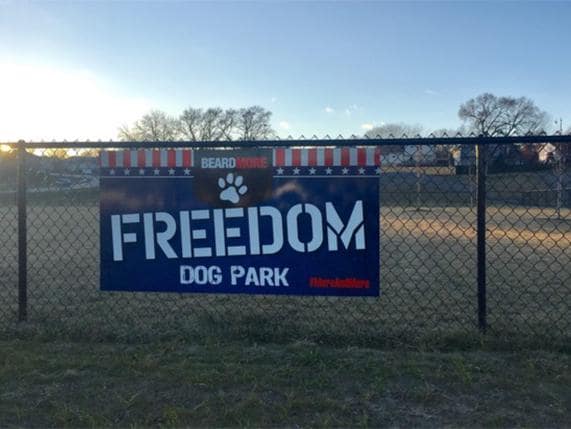 FREEDOM DOG PARK 
In 2016, Beardmore opened one of the first dog parks in Sarpy County. Named Freedom Dog Park in honor of those who serve our country, the dog park has enjoyed daily use by citizens in Bellevue, Omaha and surrounding communities. In 2018, Beardmore doubled the size of space for Freedom Dog Park to meet high demand. Many dog groups use the space for meet ups, adoption events and more.
Freedom Dog Park Social media links
LEARN MORE NOW
Beardmore Chevrolet has served loyal customers in Bellevue, Omaha and Papillion since 1919. Since that time, we've been a locally owned and operated Chevy dealership, which means nearly 100 years of experience helping people find their perfect cars, trucks or SUVs. We take great pride in operating with honesty, and integrity to fulfill our longstanding commitment to exceptional customer service. From our friendly sales representatives, to our auto finance team, to our experienced auto service and repair mechanics, we have a dedicated staff on site to attend to nearly any auto-related need. We're also committed to our community. We offer military discounts to those who have sacrificed for our country. Schedule a visit today. Meet with the Chevy dealer who's committed to you and our community. We're a short drive from Omaha and La Vista, Council Bluffs and Plattsmouth.
Beardmore Chevrolet is located at 418 Fort Crook Road North in Bellevue, Nebraska. Call 402-734-2525 for more information.