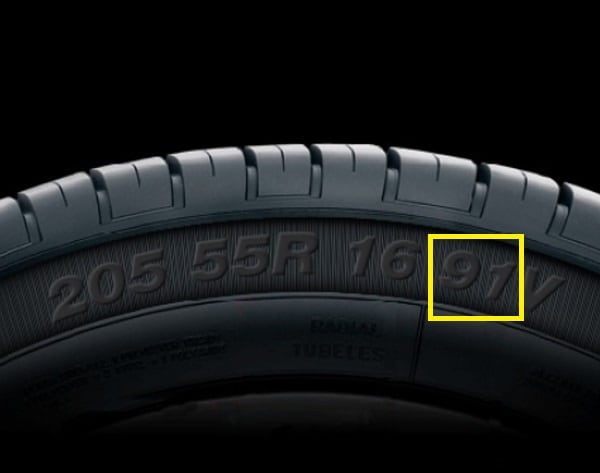 The tire Load index tells you how much weight a fully inflated (max capacity) tire can support.  This is found in the last set of numbers in the Tire Size code and is usually a two or three digit number.  This number identifies the maximum weight (load) that it can carry.  In the example given, this tire has a load index number of 91.  So, if we look to the chart below, we see that a tire with a load index of 91 can handle a load of up to 1,356 pounds.  
Keep in mind that this is an example with a single tire's capacity.  If your vehicle has this particular tire on it, and it has 4 tires, it could hold 5,424 pounds if the weight is evenly distributed and if the tires are inflated to their maximum air pressure rating.  Load balance is an important factor to consider.   As well these are estimates and this information is great for engineers, but not necessarily the average consumer.
Most consumers will just want to make sure that they use the Manufacturer recommended tires to ensure that the vehicle will operate as intended.  If they are not available, they will want to make sure that the tire load limit is at the same or higher level as the Original tires--especially if towing is a consideration.